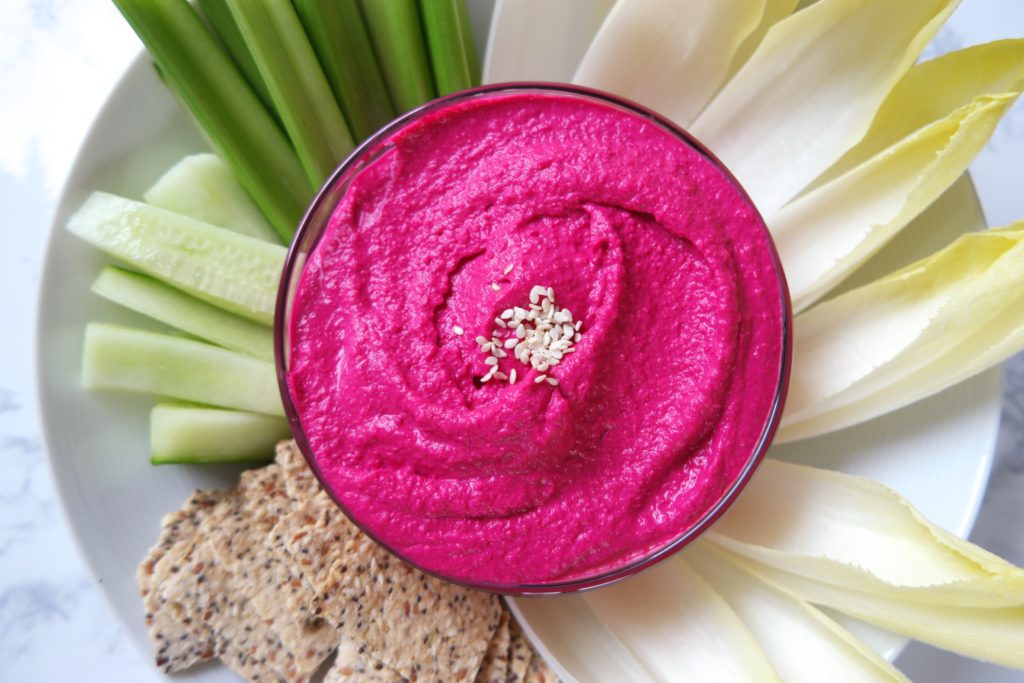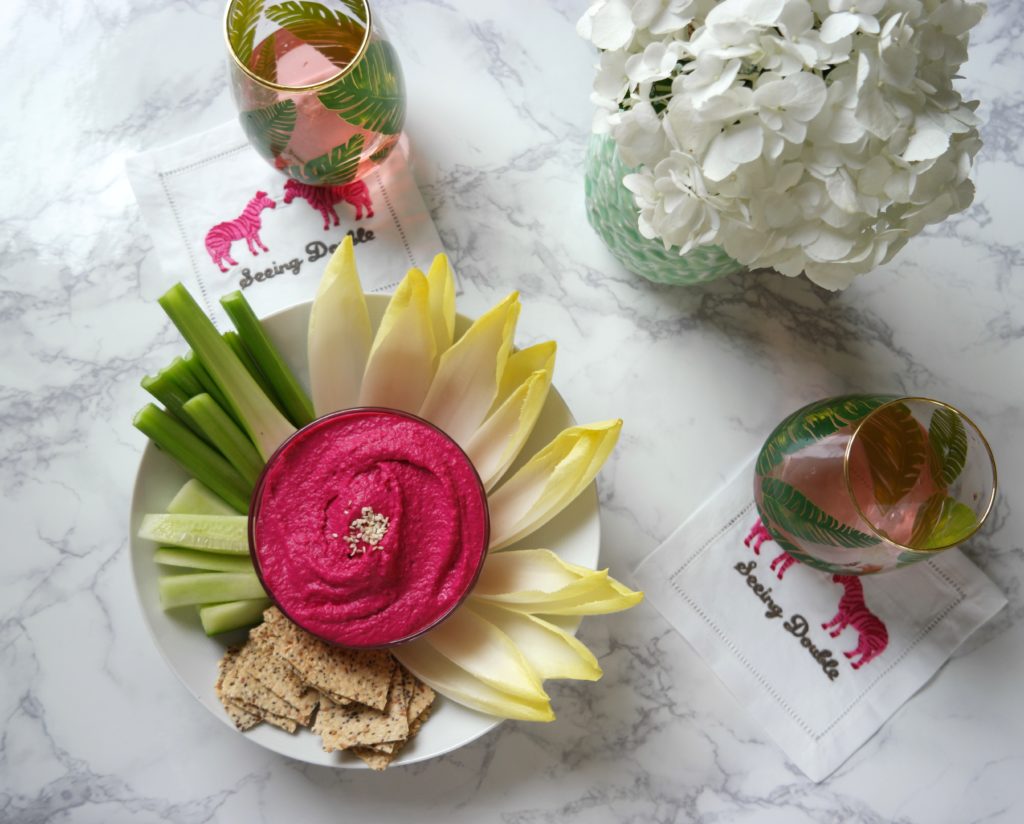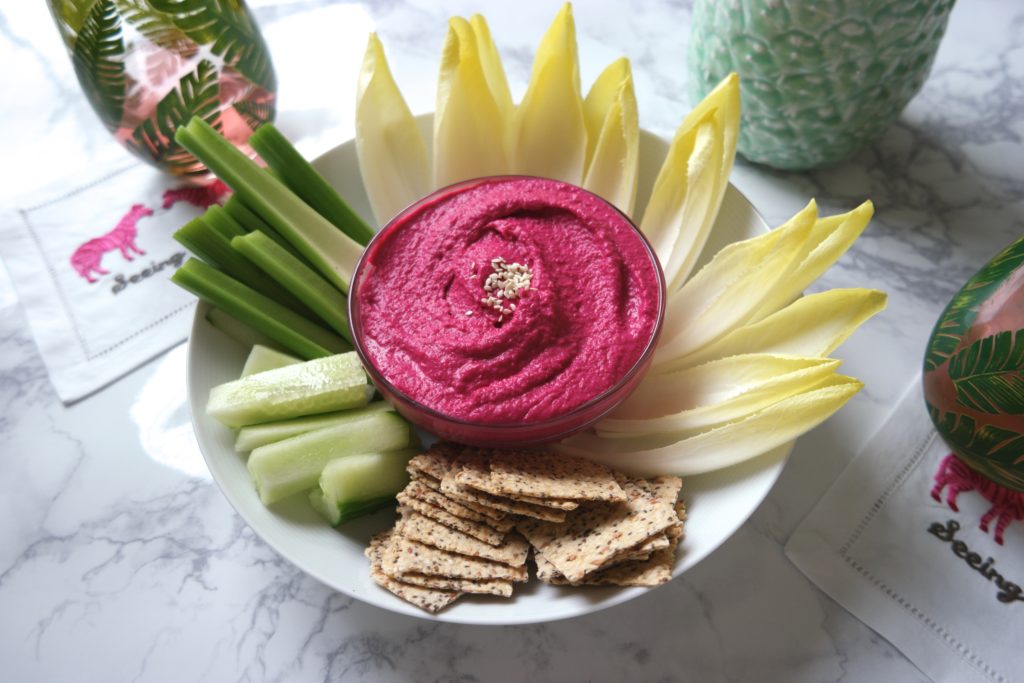 Palm Print Wine Glasses: Mariella Vilar
Cocktail Napkins: August Morgan
Pineapple Vase: It was a gift but similar here
White Bowl: Thomas for Rosenthal
Crackers: Jilz Crackers

How pretty is this beet hummus?!
I made this beet hummus yesterday using beets from my mom's new garden! I can't get over the vibrant shade of pink. Not only is this beet hummus pretty too look at, it is very tasty. I used great northern beans instead of your typical garbanzo beans and I love the smooth texture as a result. This hummus is great for dipping but it is also yummy on a piece of toast with avocado, spread on a sandwich, or a scoop on top of a salad bowl. I hope you like it as much as I do!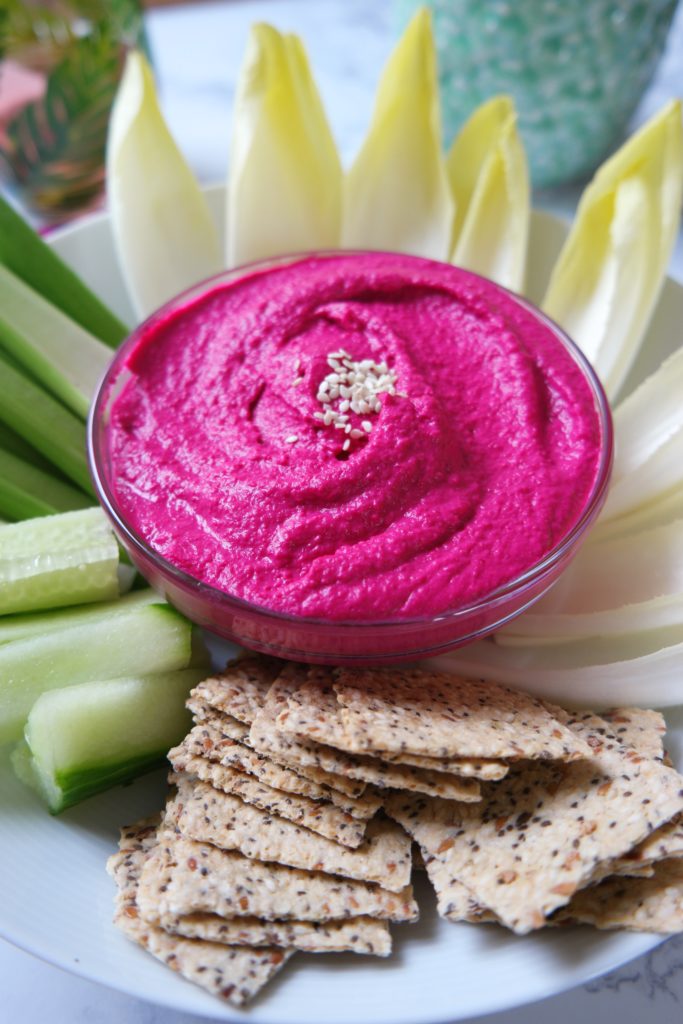 Beet Hummus
2017-03-14 09:43:38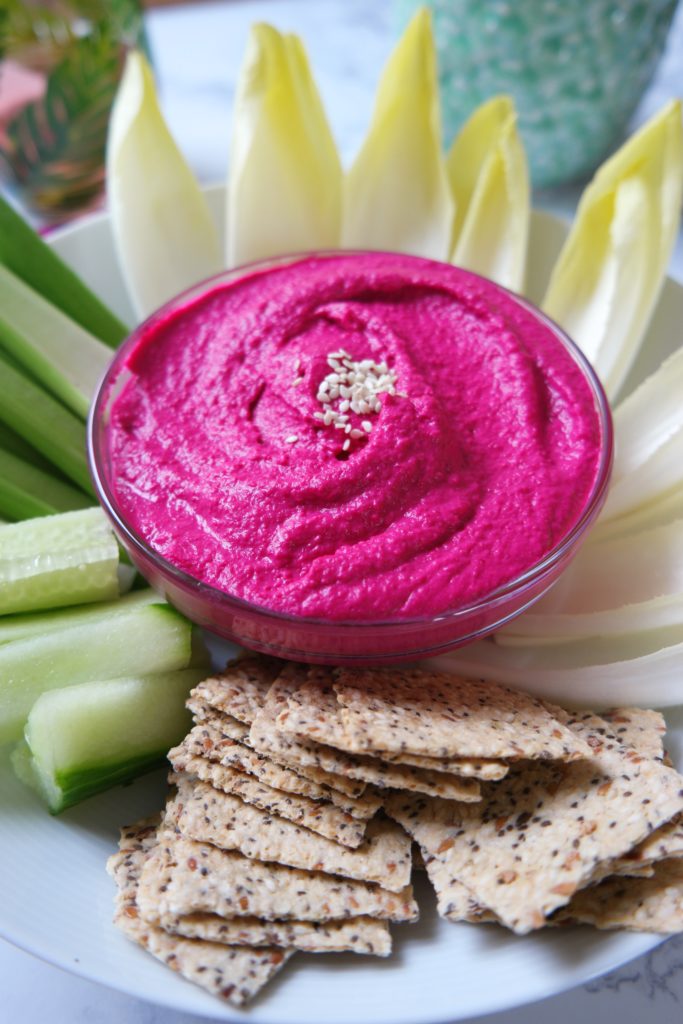 This pink hummus is not only beautiful but tasty! Great to serve with veggies & crackers as an appetizer or snack. Also a great spread for toast & sandwiches.
For Hummus
1 15 oz can of Organic Great Northern Beans
2-3 Roasted Beets
3 Tbsp Organic Tahini
Juice of 1-2 Lemons
1/2 tsp Minced Garlic
1/4 tsp Pink Himalayan Salt
3 Tbsp Extra Virgin Olive Oil
For Serving
Whatever you want! I used
Endive
Celery
Cucumbers
Jilz Crackers
Instructions
Drain & rinse beans.
Add beans & rest of ingredients to your food processor & blend until smooth.
Taste. Add more salt or lemon if you desire.
Pour into bowl, top with sesame seeds, & serve with veggies and crackers.
Store in fridge.
VeryAllegra https://veryallegra.com/
Shop My look