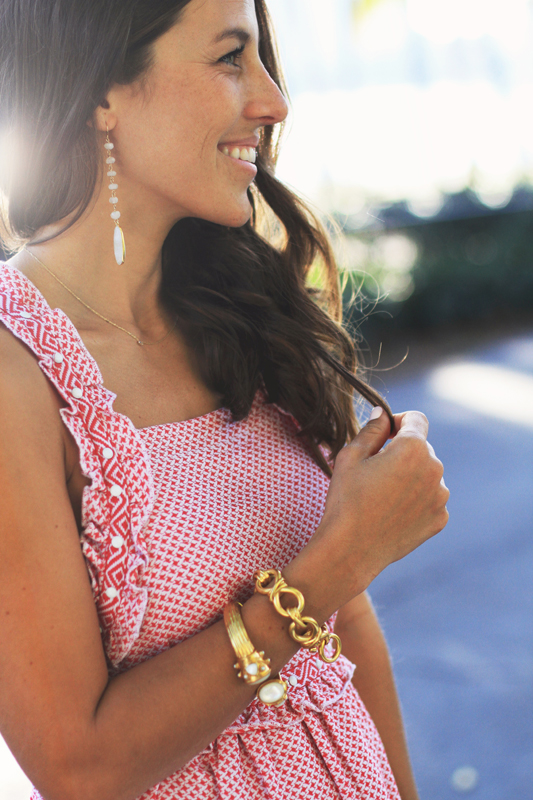 Allegra Fanjul Garcia-Velez is a jewelry designer and fashion lover from South Florida. She started making jewelry when she was little and her desire to share it with the world has grown everyday. Ever since she sold her first plastic beaded bracelet at age eleven, her passion for making and designing jewelry has fueled her creativity. Her jewelry has been in several stores in Florida and is available for purchase here on Veryallegra.com.
Her favorite jewelry and accessories are statement pieces. She believes that you do not need expensive designer clothes to always look fabulous. She is a frequent shopper of stores like Forever 21 & Zara. She believes an inexpensive piece from Forever 21 can look like a Zimmerman dress as long as you know how to pair it with the right accessories & self-confidence. She is always mixing her Louboutins with Zara dresses or more expensive Elizabeth & James tanks with H&M shorts and Steven by Steve Madden ankle boots.
A common question she is always asked when it comes to her one-of-a-kind jewelry designs is "how do I put it all together like you do?" or "I just don't think I could ever pull that off." These are the individuals who gave her the inspiration to start this blog. The idea is to show you what she would wear with different pieces of her jewelry collections for different occasions. The site is named "very allegra" because these are the clothes and memories that inspire and guide not only her day-to-day style, but also her fabulous jewelry.
Feel free to comment or email allegrafdesigns@gmail.com for any of your style needs, questions, or concerns.