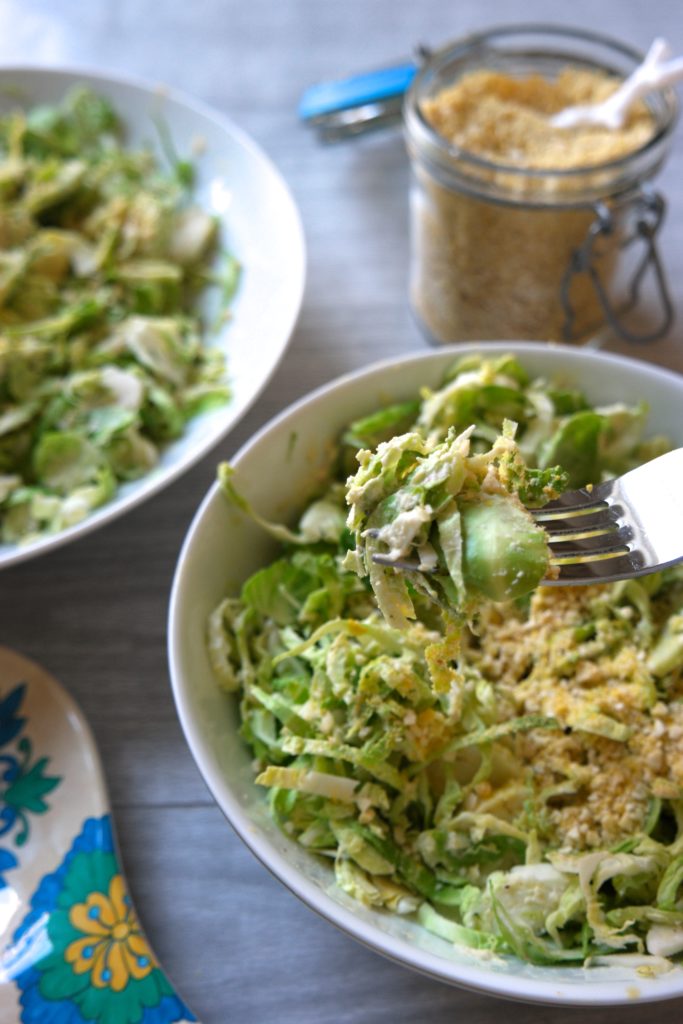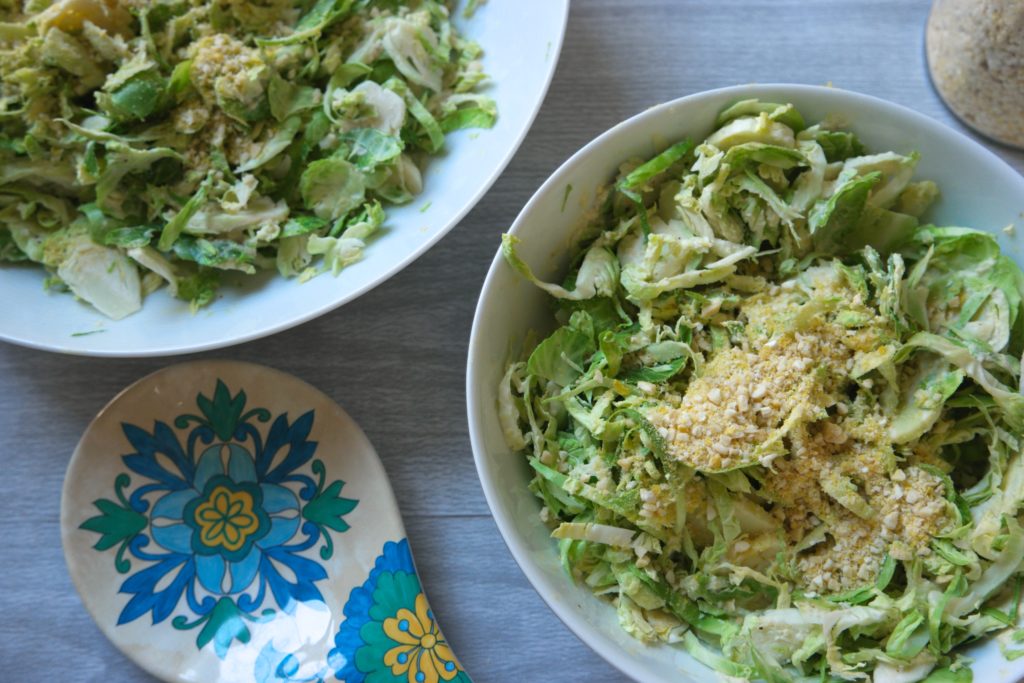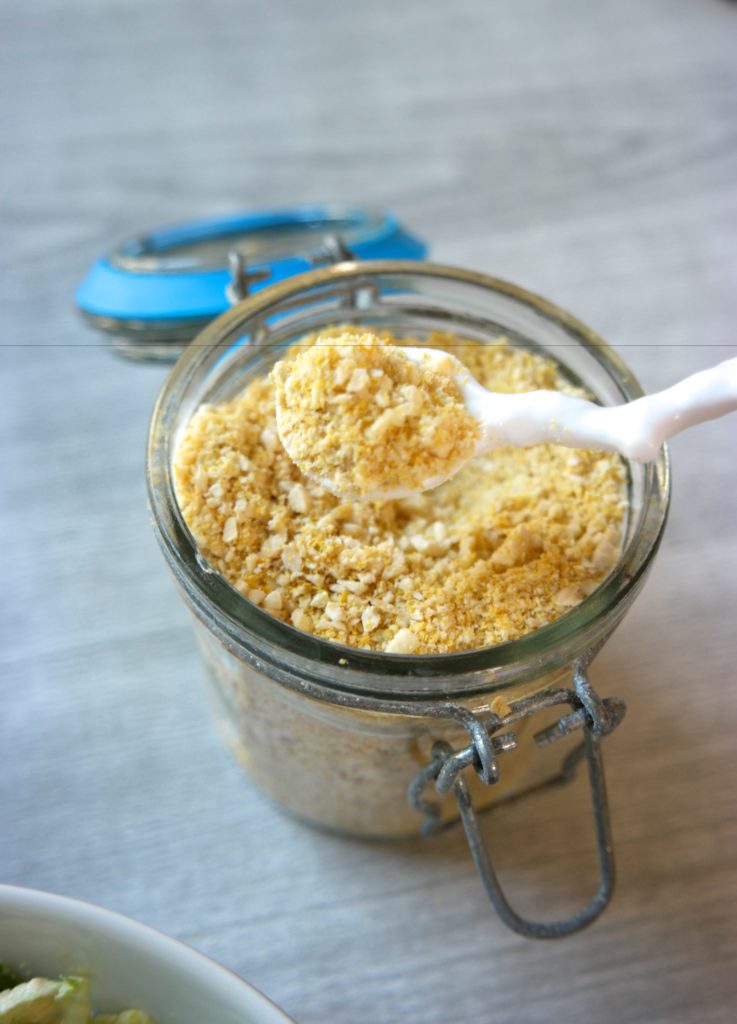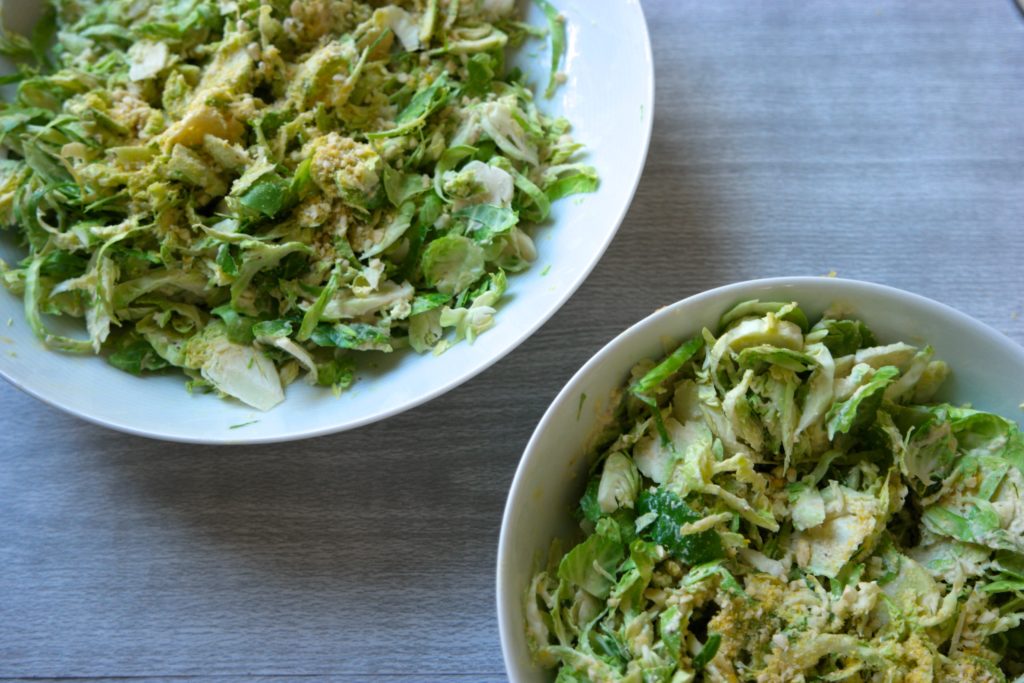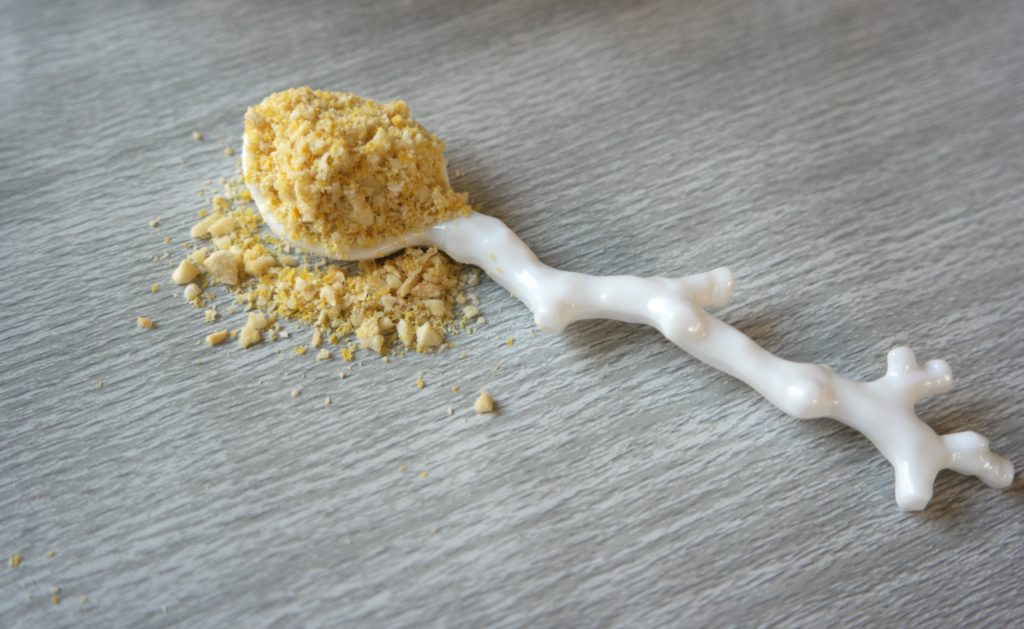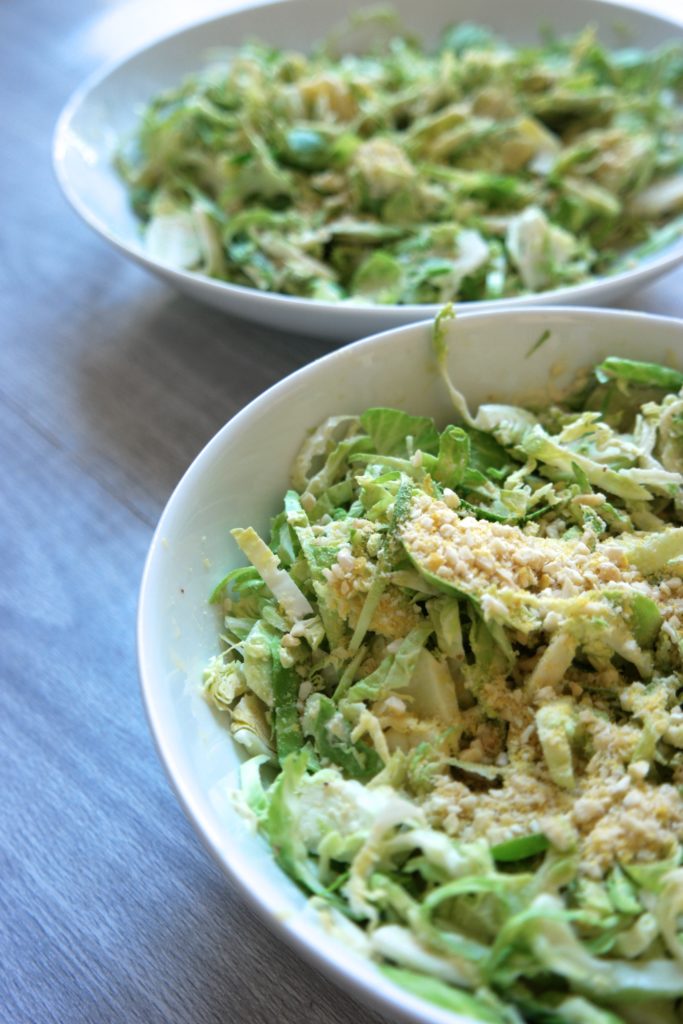 Happy Wednesday friends!
I am excited to share this yummy, vegan salad with you! As I have mentioned before, I am no longer vegan (I was vegan for about 2 years, 4 years ago) however, I still enjoy to eat dairy-free and vegan foods. I like to try and concentrate on clean eating, rather than vegan or vegetarian. This salad would be a great light lunch or dinner with some grilled salmon or chicken on top.
Have you made any of my other recipes?! Let me know below!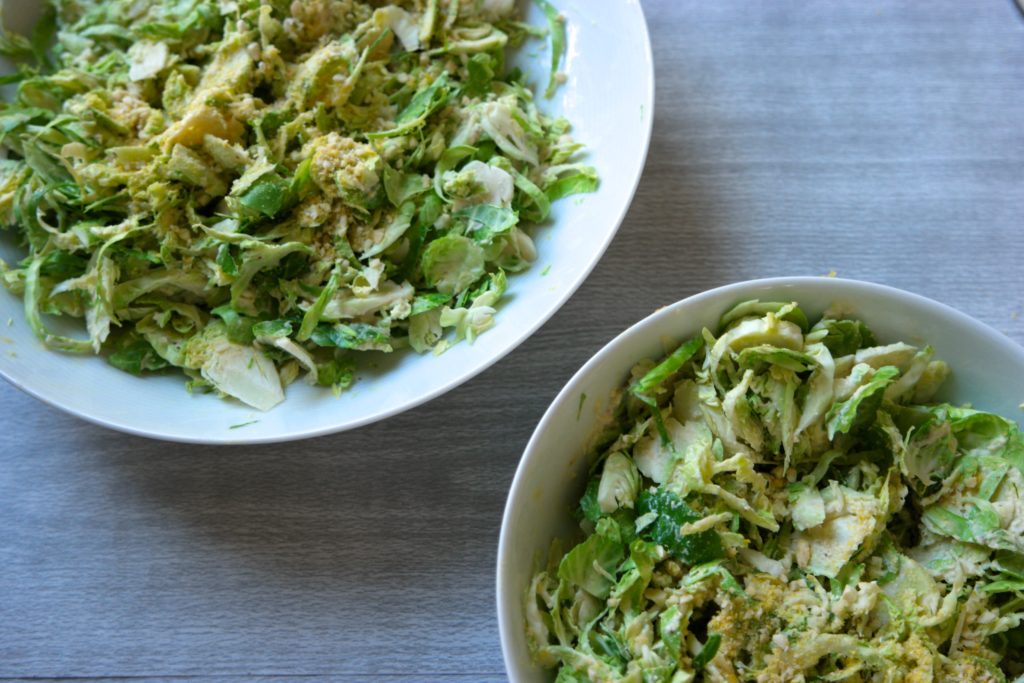 Shaved Brussel Sprout Salad with Vegan Caesar Dressing & Vegan Parmesan
2017-03-22 07:01:31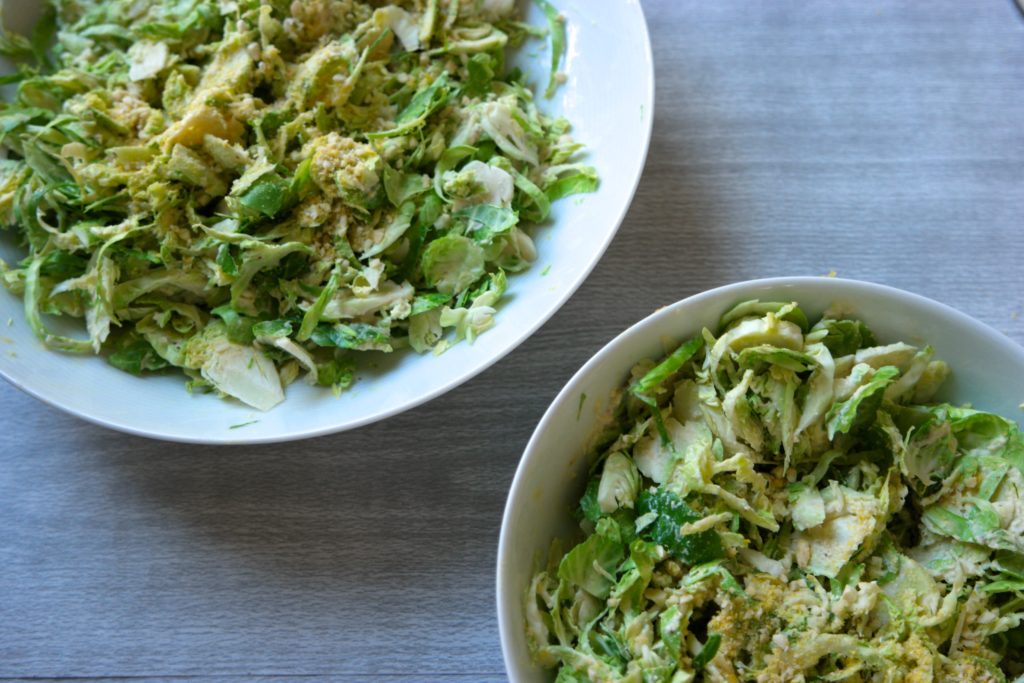 Serves 4
A healthier take on your traditional Caesar Salad with a vegan, dairy-free dressing & "cheese" topping.
Ingredients
3-4 cups shaved brussel sprouts (I used a 1-lb bag & then shaved in food processor)
For Dressing
1 cup raw cashews, soaked in water for 3-4 hours
1 tsp stone ground mustard
Juice of 1-2 lemons
2 Tbsp nutritional yeast
1/4 tsp pink himalayan salt, or more to taste
1 tsp minced garlic
1/2 cup of water
For "Parmesan"
3/4 cup raw cashews (not soaked)
3 Tbsp nutritional yeast
1/2 tsp pink himalayan salt
1/4 tsp garlic powder
1/8 tsp onion powder
For Dressing
Drain and rinse cashews
Add all ingredients for dressing in a high speed blender, I use a Vitamix, & blend until smooth.
Add a little extra water if the consistency is too thick
Taste and add more salt or lemon juice, if desired
For "Parmesan"
Add all ingredients for vegan parmesan into a food processor & pulse until a meal texture.
Keeps in refrigerator for a few weeks.
For Salad
I use a food processor with a shredding attachment (linked below) to shave the brussel sprouts, however, you can now find packaged pre-shaved brussel sprouts in many grocery stores.
Pour shaved brussel sprouts into a bowl.
Add desired amount of dressing and "parmesan" to brussel sprouts and mix.
Serve immediately or refrigerate. If refrigerating, you may want to add more dressing when serving because brussel sprouts absorb a lot of the dressing.
Notes
This salad is awesome because it is creamy and delicious without all the other stuff that is in your typical caesar dressing. The dressing is also tasty on other types of lettuce, including kale. I love this salad because it gets better with time. So if you serve it and don't eat it all, keep the leftovers in the fridge because, unlike other lettuces, brussel sprouts won't wilt, they keep marinating in the dressing.
Adapted from Vegan parmesan adapted from The Minimalist Baker
VeryAllegra https://veryallegra.com/
Shop My look