Placemat: Mariella Vilar
Plate: Anthropologie
Large Plate: Ralph Lauren
Hi friends!
In honor of the long weekend ahead, I wanted to share a quick and easy recipe that works for breakfast or brunch (or whenever you like to eat eggs). I like to whip this veggie frittata up with whatever vegetables I have on hand, cut it up and have it for healthy breakfasts all week. However, this is also a great entertaining dish when making brunch. I used zucchini, tomatoes, peppers, & spinach in this one. However, you can use just about any veggies, meat, and/or cheese you like. For example, tomatoes + basil + mozzarella would be a delicious option. So would bacon or ham & cheese, or a variety of mushrooms. Seriously the varieties are endless, you just have to get creative.
This veggie frittata is also a great way to use leftovers…
This veggie frittata is a great way to use leftovers. Of course you can use fresh veggies but you can also reheat some leftover veggies from the night before, which is what I did here. I reheated the veggies in a sauté pan, added fresh spinach, cooked until it was wilted and then added the eggs. Check out the full recipe below. Learn how to make an avocado rose < here >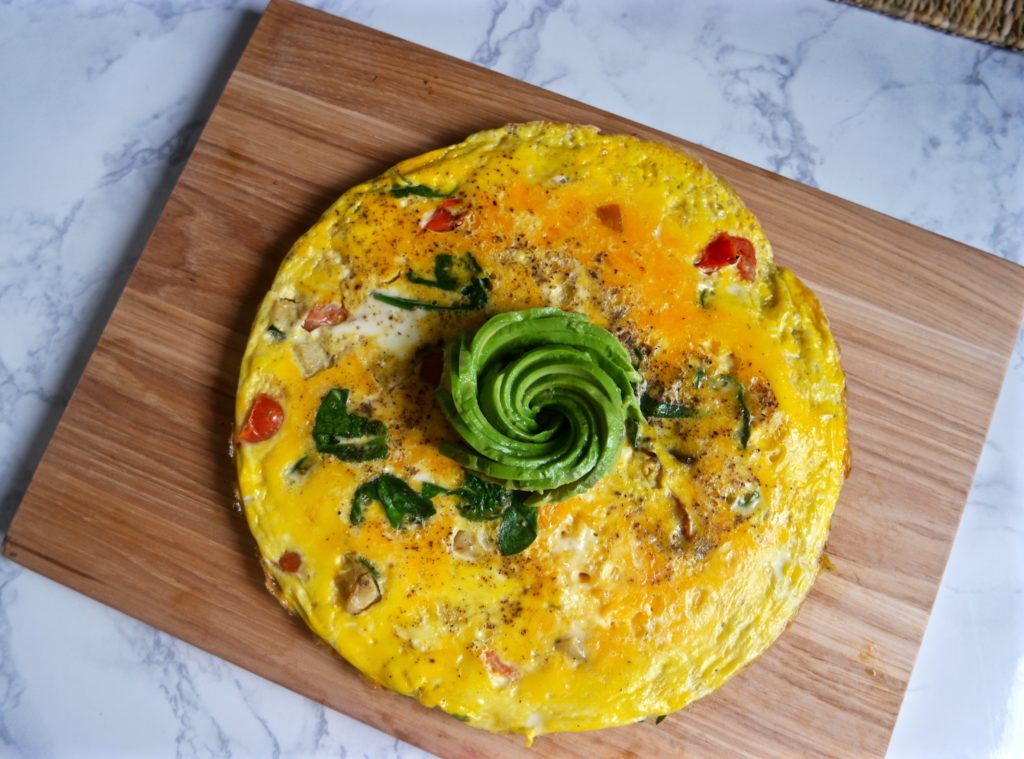 Veggie Frittata
2017-05-25 15:34:31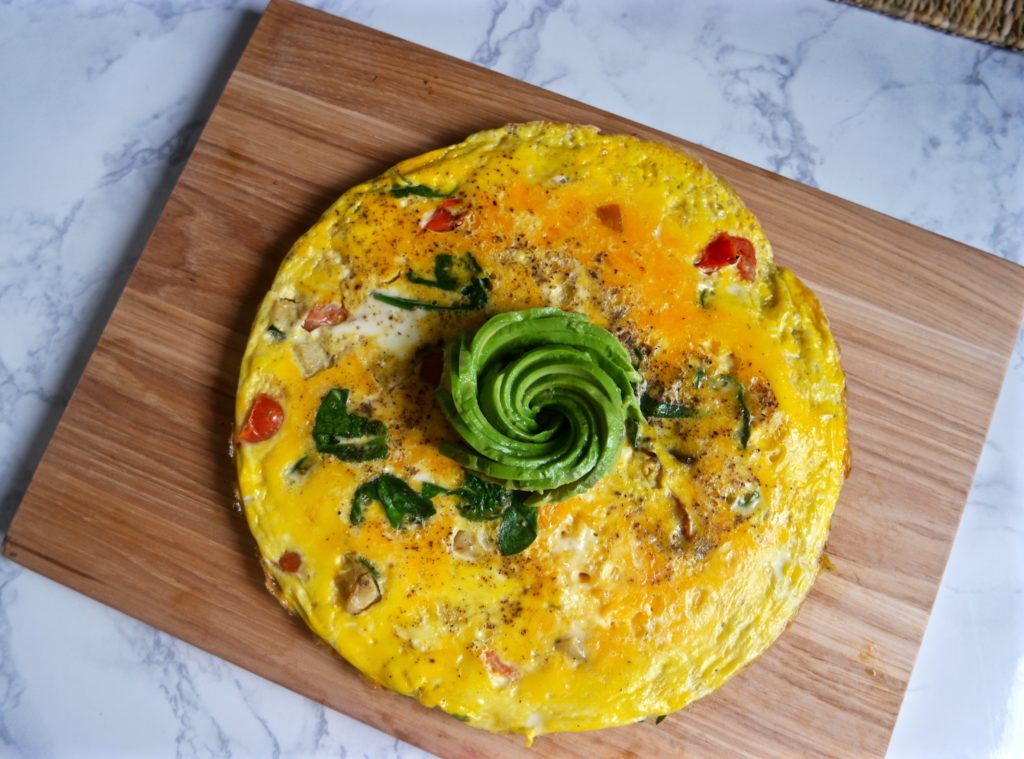 Serves 6
An easy & healthy veggie frittata, perfect for meal prep or weekend brunch.
Ingredients
Any veggies you like! For this recipe I used.
1/4 cup grilled zucchini, cubed
1/4 cup sautéed peppers
1 roma tomato, cubed
1 handful fresh spinach
8 eggs
Salt & Pepper to taste.
Instructions
Preheat oven to 400.
Preheat oil in a medium oven-safe pan over medium
Sautee veggies of choice. (cooking time depends on whether you are using raw veggies or reheating already cooked veggies)
In a separate bowl, crack eggs and wish with a fork until all yolks are broken & mixed. Add salt & pepper to taste
Over medium heat, pour eggs over the sautéed veggies and let the eggs cook until its cooked fully on the bottom about 4-5 minutes.
The top of mixture will still be wet. Add optional cheese.
Put the pan in the oven and bake until the egg is fully cooked on top. About 4-5 minutes
Flip onto a plate, slice & enjoy!
Notes
Get creative! Try lots of different combinations.
VeryAllegra https://veryallegra.com/