Photgraphy By Alana Harris
Necklace: Very Allegra + Very Allegra Green Tassel
Floral Kimono: Free People
Tee: RE/DONE
Jeans: Mother Denim – same style different wash here
Booties: Dolce Vita – but almost identical here
Hat: Sid Mashburn – similar here & here

Hi friends!
Can you believe that October is coming to an end?! I seriously can't but I am excited for what's to come. Not only does November/December ramp up in Palm Beach, my hubs & I have some fun trips planned! Our first is a quick trip weekend away this coming Friday to visit some friends in a fun city! Remember to follow along on Insta Stories!
A quick thank you to everyone that came to this past weekend's trunk show! If you couldn't make it but wanted to, I have another one next week as well! Details below…
Floral Kimono…
I love a good kimono for mixing & matching. They look great with anything from a pair of jeans & a tee (pictured here) to a black dress or even a bathing suit. This Free People one is a new favorite because of the floral pattern, soft material, & sequin details.
Sometimes when I wear a kimono my husband either thinks I look like a geisha or that I am wearing a bath robe…
I am happy to report that he liked this kimono and didn't say either of the above comments. However, even if he did, I would probably still wear it anyways…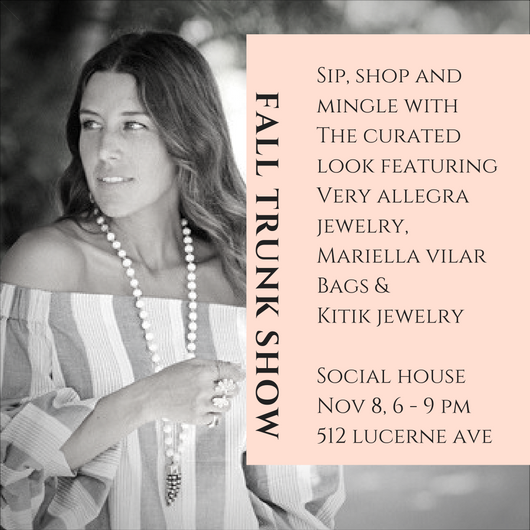 Shop My look