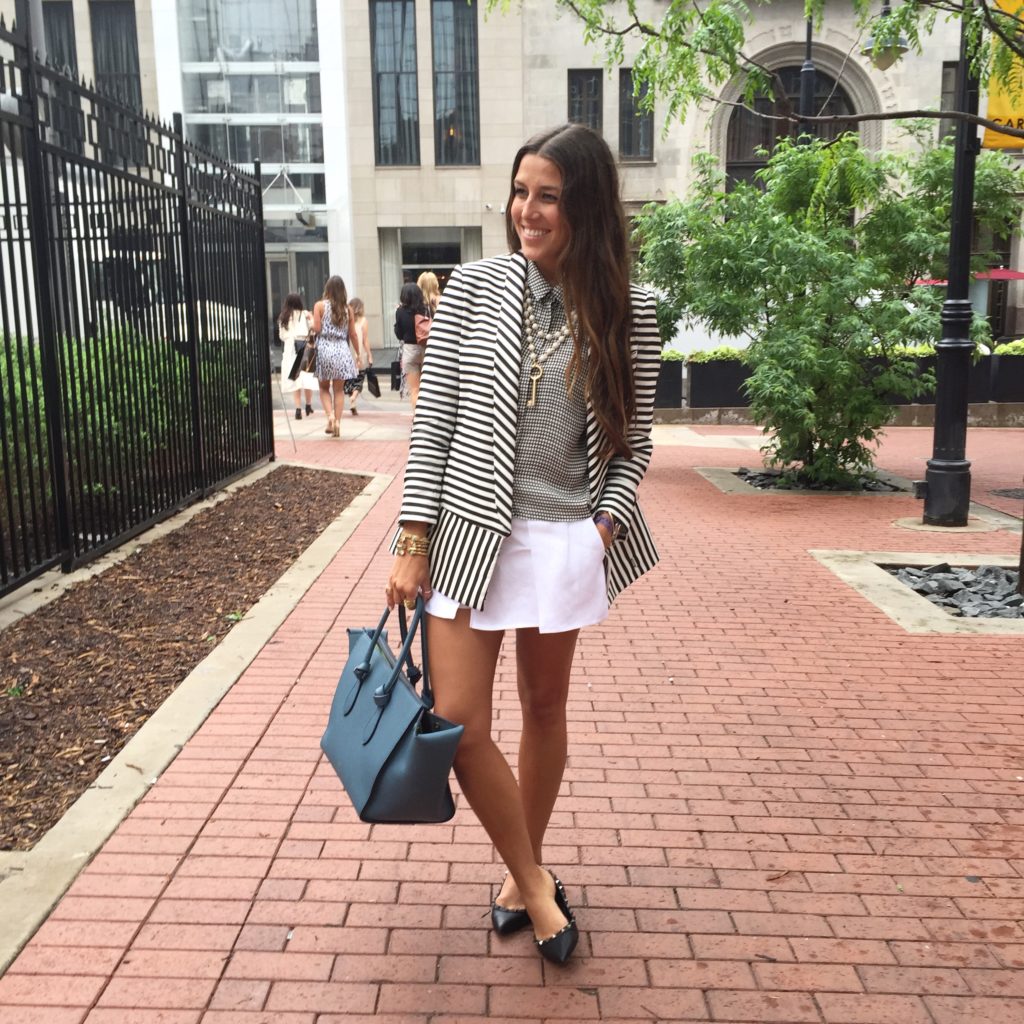 Necklace: Very Allegra < coming VERY soon >
Blazer: Veronica Beard
Top: Zara < similar here >
Shorts: J.Crew
Flats: Valentino
Handbag: Celine
I am back from Dallas and the RewardStyle Conference and am so excited to use everything I learned to improve VeryAllegra.com!
For all my readers around Palm Beach, join me tomorrow < April 28th 9am-3pm > for a Veronica Beard Trunk Show.
I was excited to be asked to host this fabulous event because Veronica Beard is such a great designer. The striped blazer I am wearing above was perfect for one of the days of the conference. I received so many compliments on its chic style & stripes, I can't wait to wear it again!
For those attending the trunk show, you will recieve up to 30% off merchandise! So come shop with me!
Trunk Show Details below…