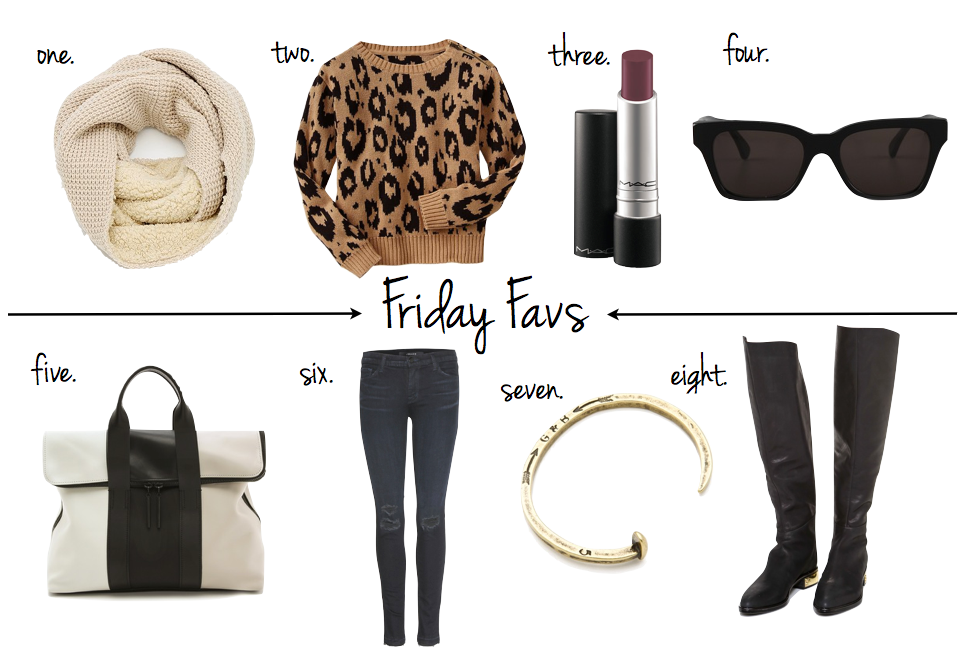 These are my Friday Favs – what I have been loving lately.
one: Urban Outfitters Lined Eternity Scarf – Looks so cozy!
two: Gap Leopard Sweater – Chic print for the right price!
three: MAC Pro Longwear Lip Creme in Faithfully Yours – A berry lip is a must try this Fall
four: Super Sunglasses America – love the dark look
five: 3.1 Phillip Lim 31 Hour Bag – Pure perfection.
six: J. Brand 811 Photo Ready Destructed Skinny Jeans – I just got these and I am obsessed!
seven: Giles & Brother Skinny RailRoad Spike Cuff – My high school art teacher's son and daughter are the duo behind this amazing jewelry collection. I don't take my bracelet off.
Eight: Boutique 9 Alberina Over the Knee Boots – Get the Fall trend without paying an absolute fortune.