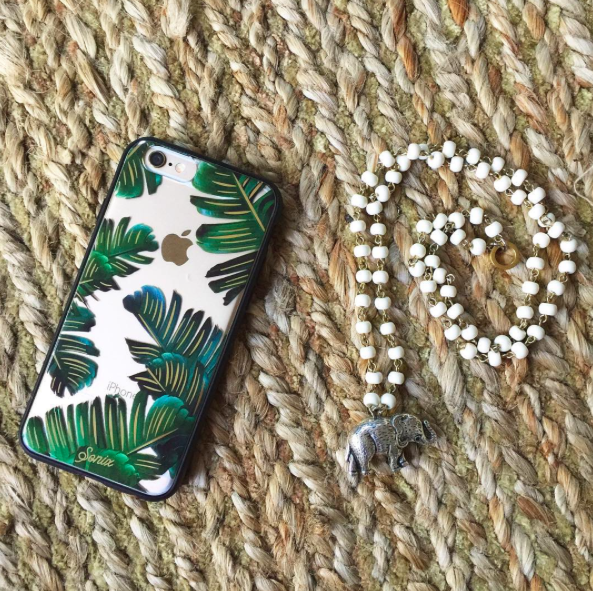 iPhone 6 Case: Sonix < available for iPhone 6 Plus here >
Necklace: Very Allegra
Hi fabulous friends!
I know this isn't my typical outfit post but I posted this pic on my instagram & received several emails about my phone case. I thought the best would be to address them here!
I bought this phone case during the Shopbop sale last month. If you saw my post about my engagement party, you know that I am loving all things palm print right now…So when I saw this case I couldn't resist. It is light-weight and slim but covers the edges around the front so I think it gives a good deal of protection for it's size.
Sonix makes the same case in several different prints both available for iPhone 6 & 6 plus see them < here > or I have included some of my favorites below!