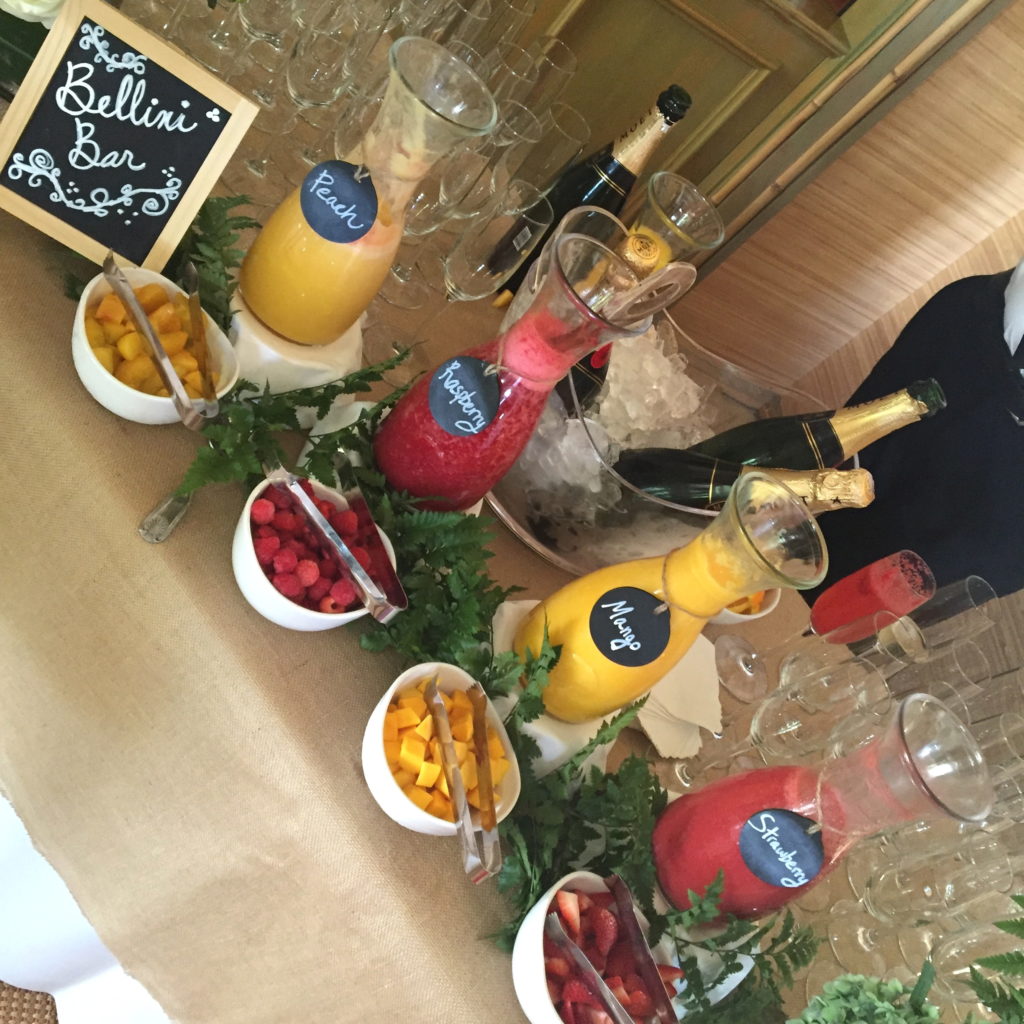 I was honored to have not only one but three amazing bridal showers before the big day next month & I have had a blast at each and every one. I want to thank everyone who hosted & came to each one.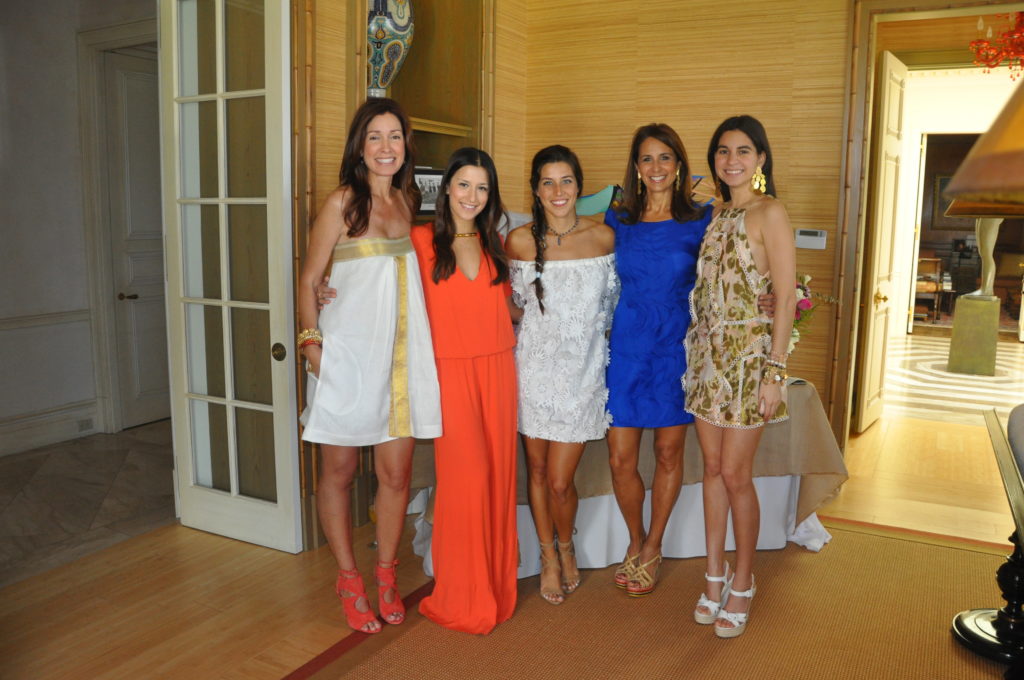 above: My lovely hosts! I am so lucky & blessed to have such great family to host me such a GORGEOUS shower.
below: The amazing lunch table, decorated in white and green with acrylic chairs.
above: The most perfect party favor!
below: A close up of my braid, which included 3 braids in one & a "something blue" ribbon.
above: My beautiful cousins who with their mom's hosted this perfect shower.
below: The desert table & I. < My dress is Alexis but no longer available, similar style here & here | shoes – here similar here >
above: The beautiful cake, it was vanilla & guava filling! My favorite!
below: Homemade birthday cake puppy chow. The entire lunch menu was curated by my cousin, who looked at my Pinterest board & showed to the caterer. Everything was delicious and Very Allegra 😉
above: One of my flower girls & my future niece, Valentina.
above: The hostess gifts I gave my gracious hosts, personalized clutches for each of them by Mariella Vilar.