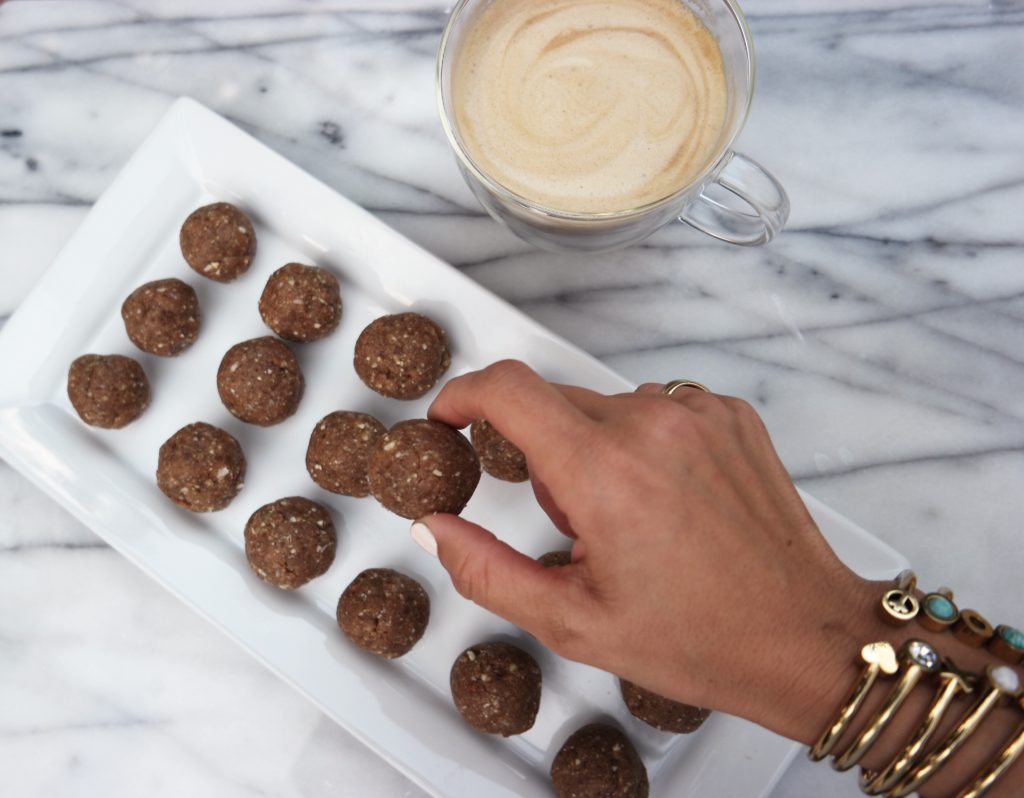 Bracelets: Very Allegra
Coffee Mug: Villeroy & Boch
Plate: Nouveau Rectangular Platter
< Not Pictured > Coffee Machine used: Nespresso VeruoLine – Now on sale!
Hi friends!
I know this isn't my typical blog post and I would love your honest opinion…Love it or hate it?! If you follow me on snapchat, you know I love to cook & eat healthy. I have also gotten lots of comments asking me to share recipes on my blog because snapchat just goes too fast. I've put a lot of thought to whether or not I should start sharing recipes, and after much hesitation, I decided to share one! Because, well why not?! I also decided to share because like I said eating and cooking healthy is near and dear to me, so that means….it is Very Allegra!
About these energy balls…
I like to try different recipes for energy balls, bites, or bars because I think they are a great healthy option for breakfast or snack when you're in a hurry. Added bonus: when you add a little sweetness (in this recipe, the dates) they are a perfect for fighting your sweet tooth in a super healthy way. I've followed and/or created lots of recipes for energy balls, that I love, but my husband thinks are "too healthy." I made him try these Vanilla Maca Balls yesterday and after a little hesitation to take the first bite, I think he was pleasantly surprised. Not to mention, I was over the moon that they passed his test because it gives me the confidence that you will love them! They are also super easy to make and the only equipment you need is a food processor (or a Vitamix would work too!)
Honest opinion…
Remember friends, I want your honest opinion! Leave a comment below if you want to see more recipes or not!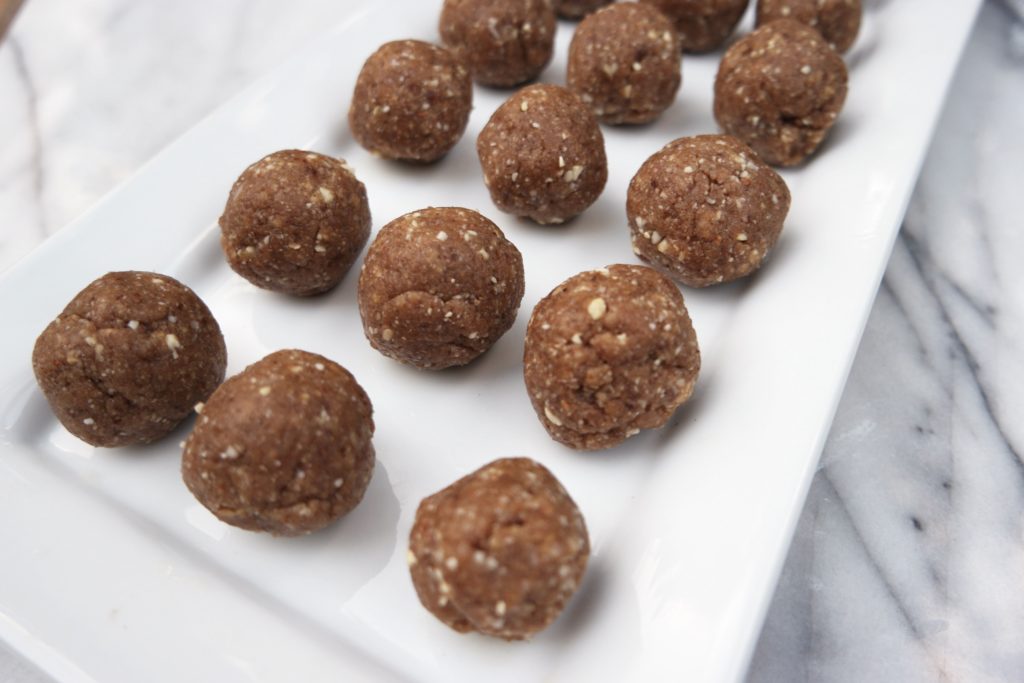 Vanilla Maca Energy Balls
2017-01-11 09:02:02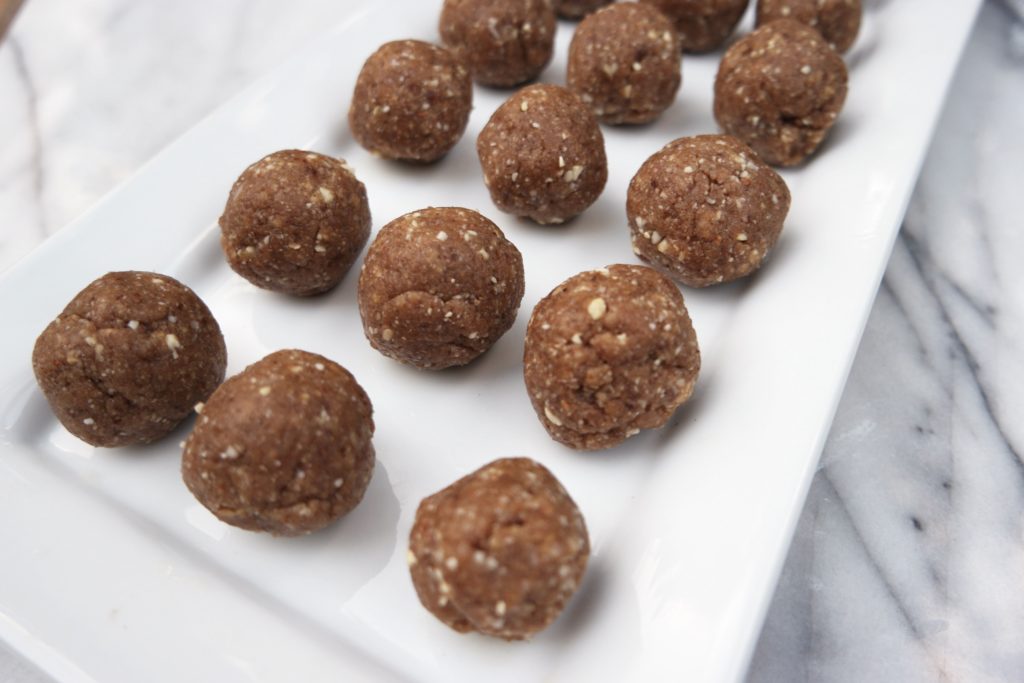 A perfect breakfast, snack, or sweet treat on the go!
Ingredients
1/2 cup raw almonds
1/2 cup raw cashews
1 cup soft pitted medjool dates
1/2 cup unsweetened shredded coconut
1/2 tsp pure vanilla extract
2 tsp maca powder
1/2 tsp ground cinnamon
1/2 tsp ground nutmeg
1/8 tsp ground ginger
1/8 tsp pink himalayan salt
Instructions
Place almonds & cashews in food processor bowl. Process until the nuts are broken down into a flour-like texture.
Add dates and process until combined.
Add coconut, vanilla extract, maca powder, cinnamon, nutmeg, ginger, & pink salt and blend again until combined into a sticky mixture.
Roll into balls. I like them to be on the smaller size, so this recipe yielded about 18 small balls.
Serve immediately or keep refrigerated for up to about a week.
Notes
I try and use organic ingredients for the best quality.
Adapted from The Green Life
VeryAllegra https://veryallegra.com/

Shop My look